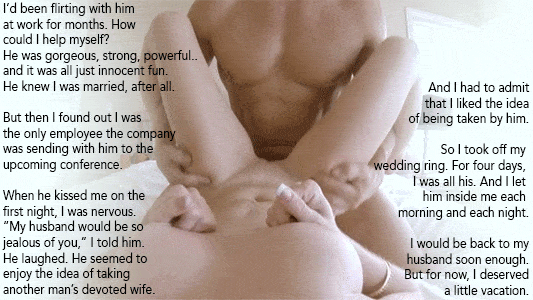 I'd been flirting with him at work for months. How could I help myself? He was gorgeous, strong, powerful. and it was all just innocent fun. He knew I was married, after all.
But then I found out I was the only employee the company was sending with him to the upcoming conference.
When he kissed me on the first night, I was nervous. "My husband would be so jealous of you," I told him. He laughed. He seemed to enjoy the idea of taking another man's devoted wife.
And I had to admit that I liked the idea of being taken by him.
So l took off my wedding ring. For four days, I was all his. And I let him inside me each morning and each night.
I would be back to my husband soon enough. But for now, I deserved a little vacation.