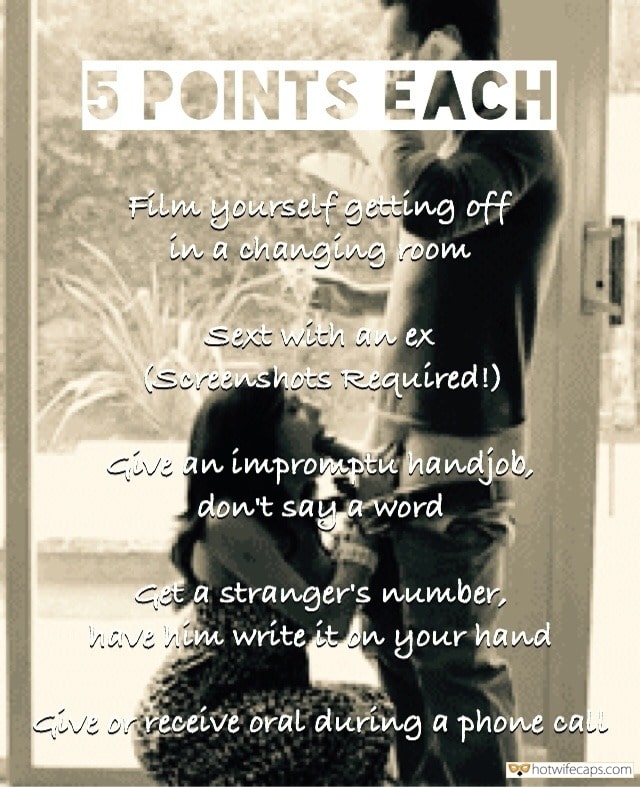 5 POINTS EACH
Film yourself getting off in a changing room
Sext with an ex (Screenshots Required!)
Give an imprompte handjob, don't say a word
Get stranger's number, have him write it on your hand
Give or receive oral during a phone call.
Another Level of Slutty State
Hot to Reach Slut Level Pro?
Speaking Dirty While Giving Handjob to Cuckold
Kissing Cuckold While Holding Strangers Dick
Gf Gets Grabbed by Big Tit While Receiving Oral Pleasure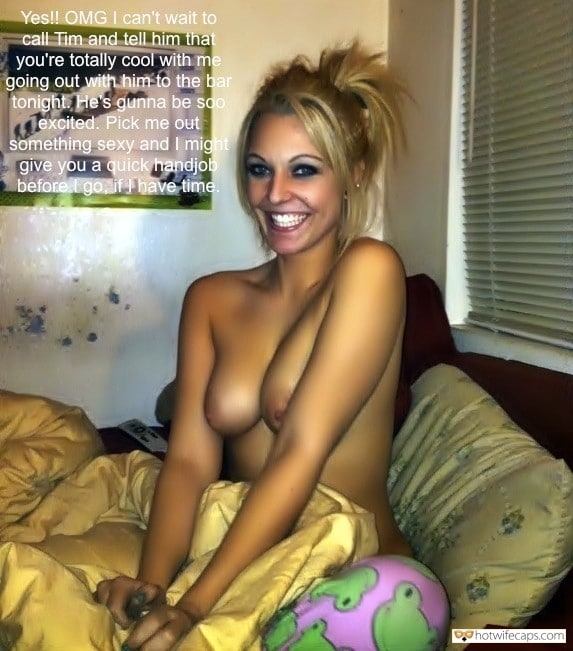 Cute and Topless Blonde Excited to Have Sex With Tim
Cuckold Hears Slutty Wife on Phone Being Fucked by Stranger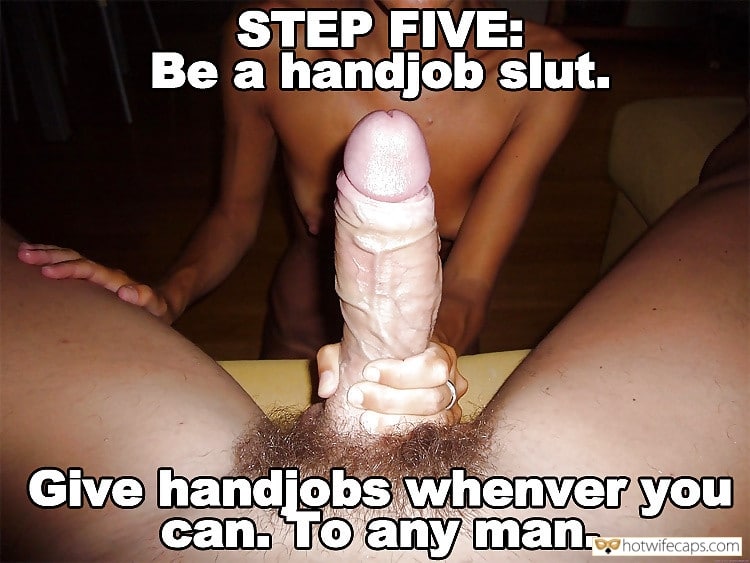 Hands Full of Veiny Big Man's Meat
Beautiful GF Is Interested in Hotwife Thing