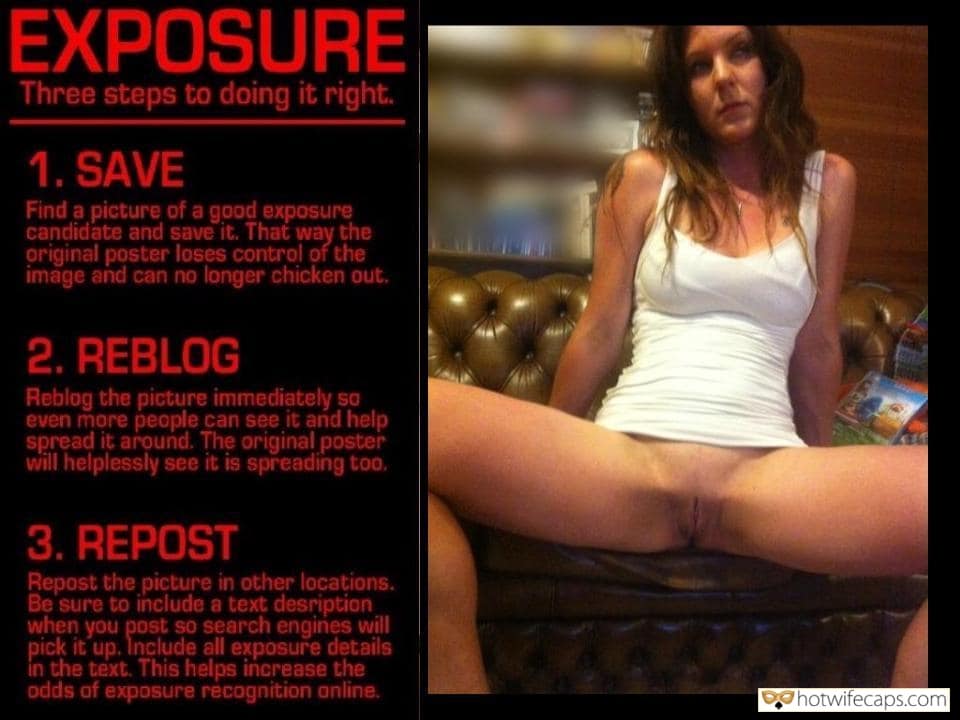 EXPOSURE Three steps to doing it right.
1. SAVE Find a picture of a good exposure candidate and save it. That way the original poster loses control of the image and can no longer chicken out.
2. REBLOG Reblog the picture immediately so even more people can see it and help spread it around. The original poster will helplessly see it is spreading too.
3. REPOST Repost the picture in other locations. Be sure to include a text description when you post so search engines will pick it up. Include all the exposure details in the text. This helps increase the odds of exposure recognition online.