WIFE CHALLENGES Give me head and tell me how you'd ike another guy to fuck you deliciousnighstumblr.com Marl's Head Babbers & Hand Jobbers
Give Him a BJ? Why Not!
Your Wife Giving a Head to Stranger on Backseat
Busty Thot Strips Off Bikini Top Poolside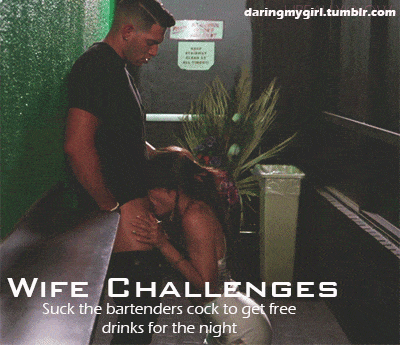 Slut Deepthroats Stranger in Public
Brunette Takes Care of Two Big Cocks
How to Turn Husband Into Cuckold?
Slut Enjoys From Mouth to Ass Action
Slutwife Level NINJA – Congrads!
Wife Giving Blowjob to Her Colleague